INSURANCE LAWYERS THAT FIGHT FOR YOUR RIGHTS
---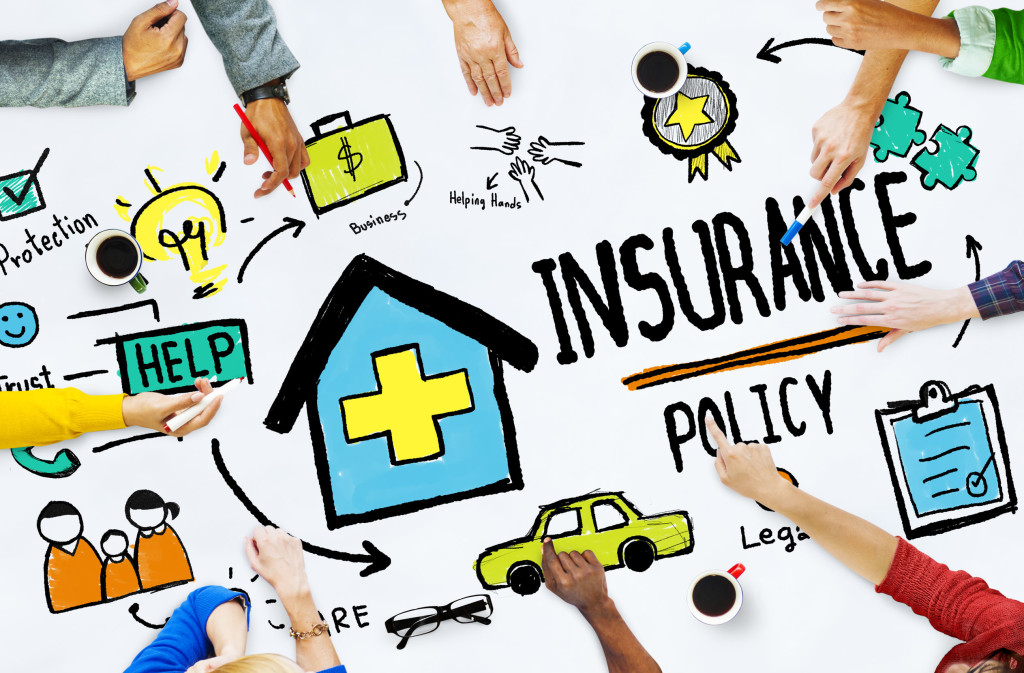 Has your insurer denied your claim? Having problems with an insurer?
Is your insurer only agreeing to pay you less than what you are entitled to? Are you having problems understanding your insurance policy?
If you need help with resolving your insurance dispute, contact Rosendorff Lawyers.
We have significant experience in fighting for our clients so that they can receive all their insurance benefits when they make an insurance claim with their insurer.
We can also help if you have a general insurance dispute such as flood, mould and building insurance dispute. Contact us today so that we can help you get what you deserve.
How Can We Assist With Your Insurance Claims?
Life is unpredictable, and many unforeseen events can happen. We rely on insurance to protect ourselves and our loved ones. But what if your insurance claim is denied or rejected at a vulnerable time and when you need it most, or you don't get your full entitlement?
At Rosendorff Lawyers, no insurance problem is too big or small. Our expert insurance lawyers have a solid track record in fighting for our clients and demystifying legalese so you can achieve the outcome you want and deserve.
You do not have to accept your insurer's decision on your claim. You can dispute that decision.
At Rosendorff Lawyers, our insurance claim lawyers can help with the following:
Free consultation
Contact us today on 1300 127 330 and find out if you have a valid claim and what the outcome should be.
Lodging disputes on your behalf
We explain the process of raising a dispute with your insurance company. If your dispute can't be resolved with your insurer, we can help lodge your dispute with the Australian Financial Complaints Authority (AFCA).
Negotiating insurance disputes
Negotiating with a well-resourced company is intimidating. We even out the playing field and will fight on your behalf for a fair settlement.
Represent you in court
If AFCA does not resolve the problem, we will help you file your case in court and work hard to get you the compensation you deserve.
Explain the fine print of your insurance to you
Understanding what the fine print says and how it is interpreted in a dispute is essential. We explain what the fine print means in your policy so you know exactly what you're covered for.
Rosendorff Lawyers can help take the stress and shock of having your insurance denied and help you get your full compensation entitlements.
Types of Insurance Claims We Can Help With?
Our expert insurance lawyers can help you in many areas of insurance law, such as:
Compensation and insurance claims
We go through the fine print of your insurance and advise you on what you should be entitled to. We will ensure you receive all your benefits and lodge your case in court if the insurer or AFCA does not resolve your problem.
Death benefits insurance claims
Most superannuation funds provide for a death benefits policy. This is paid to the deceased's beneficiary by the deceased's superannuation fund and can vary depending on how long the deceased has contributed to the fund. We advise on what you are entitled to under the policy and can help you with all the paperwork to submit your claim.
Income protection and superannuation claims
Income protection insurance provides you with income when you can no longer work due to an illness or injury. It is sometimes a superannuation component but can be purchased independently. Your entitlement will vary depending on the policy, and many factors can determine how much you'll get. We untangle all the confusion and provide you with the right advice to maximise your entitlement.
Home and contents insurance claims
Home and contents insurance claims can be complex to navigate. It is possible to be underinsured – that is, not having enough insurance to cover the cost of rebuilding your house and replacing its contents. We help you understand your policy and what you're covered for and will ensure you get your full entitlements.
Building, mould, flood and defect claims
Insurance policies differ in what they cover; not all will provide for mould or flood damage. Working out if an "insured event" has occurred and is therefore covered by your insurance can be difficult. We advise you on whether you have a valid claim and help you with the paperwork in submitting your claim.
Contact us today on 1300 127 330 to arrange a free telephone consultation with one of our experienced lawyers.
AFFORDABLE, KNOWLEDGEABLE AND RESPONSIVE