EXPERIENCED FRANCHISE BUSINESS LAWYERS
---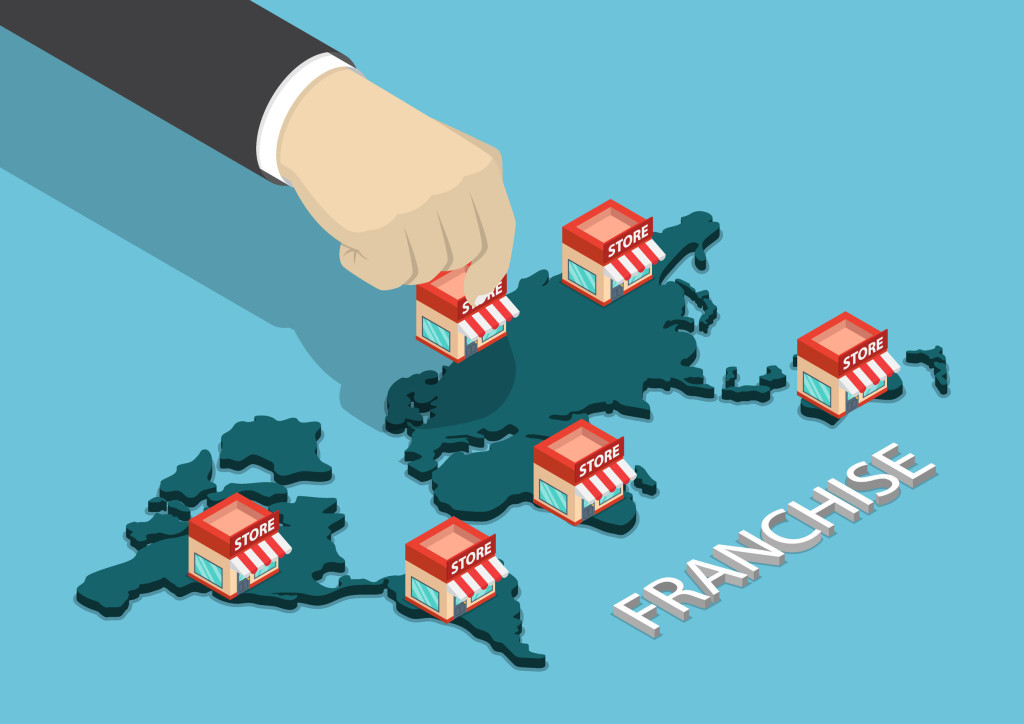 A skilled franchise lawyer can help your business grow and reach its full potential. Rosendorff Lawyers provide a cost-effective, full-service franchise law practice for small and large businesses across all industries. 
Franchising is a business model that allows someone (a franchisee) to legally use the brand, trademark, or trade secrets of an existing business (the franchisor) to sell goods or services. A well-known example is McDonald's – all of their stores share the same branding and menu, but each restaurant is owned and operated by individual franchisees. 
This business model is a win-win for both the franchisor and franchisee, as it allows the franchisor's business to grow exponentially while the franchisee benefits from a business that is already well-known and has a track record of success. 
However, not all franchising ventures are successful. The relationship between franchisor and franchisee can often break down and result in disputes. What's more, there are regulations in place to govern the activities of franchisors and franchisees, which can be complex to navigate. This is why you'll need an expert franchise lawyer on your side.
Specialists in Franchisor Law
Our team of dedicated experts can help you as a franchisor in all aspects of setting up and structuring the franchise and beyond. We can help with the following:
Drafting franchise documents, agreements, and disclosure statements
Advising on the regulations and the Franchising Code of Conduct applicable to you
Making sure you are up to date on changes to the law that will affect your business
Assisting you in complying with disclosure requirements
Advising on the right way to structure your franchise to maximise your business growth
Negotiating all aspects of the franchise deal
Representing you in court and defending you in a dispute
Our franchise lawyers have experience in advising clients from various industries, so you can be confident that you are making the best decisions for your business.
Support for Franchisees
Our experienced lawyers can assist you as a franchisee in all aspects of buying a franchise and its operations. We can help you with the following:
Arranging due diligence searches and inspections
Understanding your rights and obligations as a franchisee
Untangling the complicated and confusing documentation related to the franchise
Assisting you in meeting your compliance obligations
Negotiating your contract so you get a favourable outcome
Representing you in dispute resolution or court litigation
Franchise law touches on many other laws important in carrying out a business, such as consumer law, contract law, employment law, intellectual property law, vicarious liability, and more. It is vital to get the right advice that focuses on your business goals and is tailored to the industry you're in before you sign the dotted line.
Why Choose Rosendorff Lawyers?
Our multi-talented franchise lawyers will work with you beyond setting up your franchise or helping you through a dispute. We can also advise you on the numerous legal issues involved in running your franchise business as well as advise you on the best way to make the franchise model work for you to grow your business and succeed. We can also advise on multi-unit franchising and international franchising, and we constantly keep abreast of the industry so we can best advise you.
Legal Services for your Franchise at a Fixed Price
Conveniently Located on St. Kilda Road, Rosendorff Franchise Business Lawyers have the necessary skills and experience to advise you on the purchase or sale of a franchised business.
Rosendorff Lawyers can help with:
Business structures
Lease terms
Put and Call options
Liaison with financial institutions
Transfers of liquor licences and poker machine entitlements
Transfers of equipment licences
Arranging due diligence searches and inspections
Organising and attending settlement
Whether you're a small start-up or a large distributor or manufacturer, Rosendorff Lawyers can help you with proven strategies and advice to help you achieve your business objectives. Contact us today on 1300 127 330 for a free phone consultation.
AFFORDABLE, KNOWLEDGEABLE AND RESPONSIVE